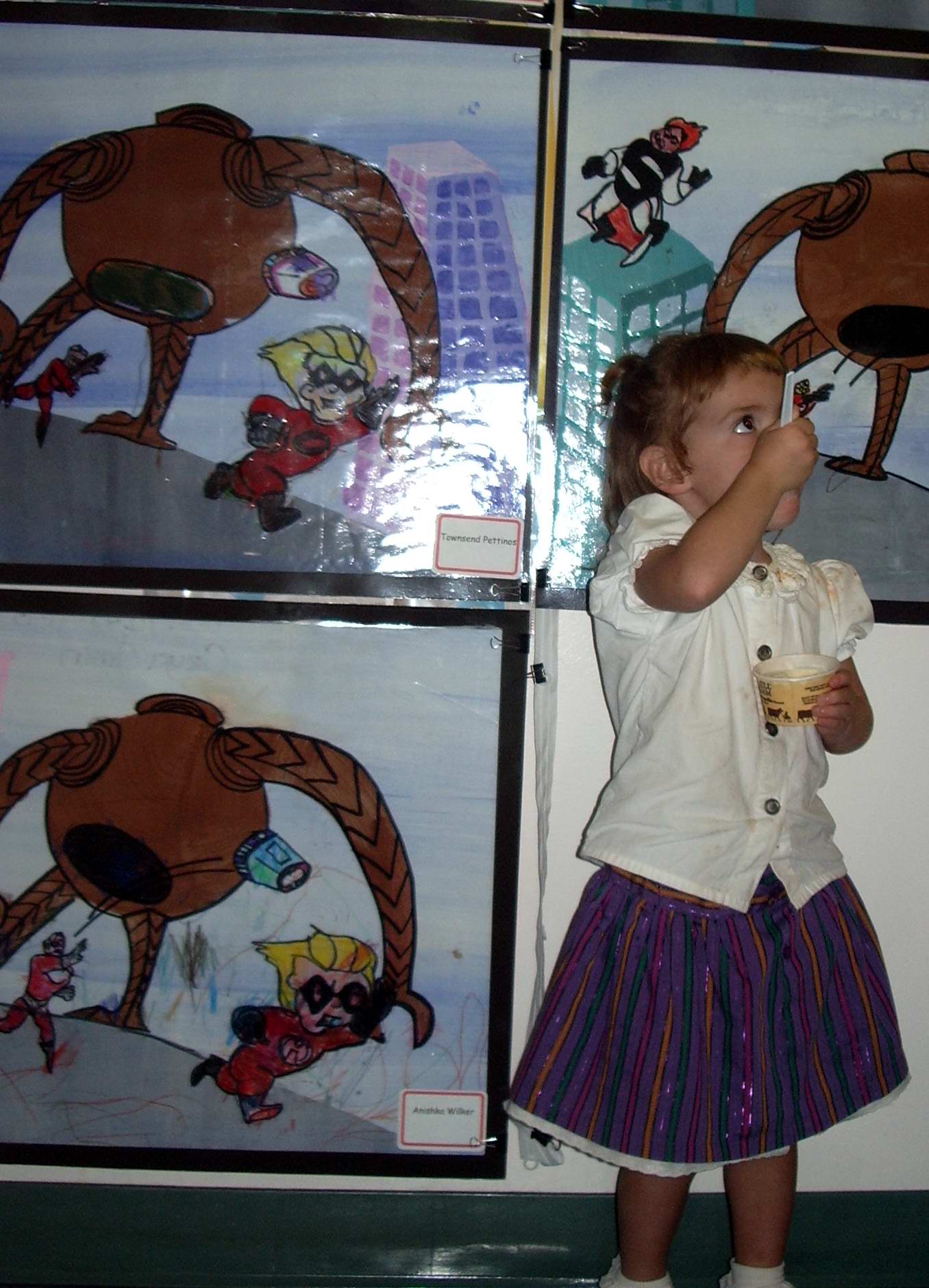 Today was my "Vernissage"
"If you click on a picture you will be able to enlarge it!"



Here you can see all of us "artists" in the group...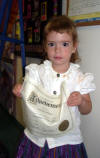 First we all got our "achievement certificates". These pictures here show me holding my certificate. The last two show me from behind and you can see how long my hair already is!




These pictures here show me posing in front of our paintings. We had an "ice cream soirre´". You can see me eating my ice cream in front of my own and my class mates paintings.




And here are some close ups of my art work!
Thanks for visiting my picture page. If you enjoy my pictures, please let my mom know! You can e-mail her by jotting down her first name "nina" and then follow it with "@anishka.com"... that's her e-mail address... it's that simple! (without the quotes, of course!)